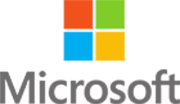 Headsets for Microsoft with Guaranteed Compatibility and Next Working Day Delivery
NEED HELP? CALL 01675 432 123
Headset Store are the UK's Leading online source of Headsets for use with Microsoft and optimised for Windows.
We stock a large range of headsets compatible with Microsoft Windows. Headsets are easy to set up and use, and come with a full 12 month warrenty. Should you need assistance, our friendly team are on hand to help with purchasing questions, installation and more.
Exceptional Voice and Audio Quality
Our range of MS headsets provide crystal clear voice and audio quality that is perfect for use with Microsoft Windows. Headsets are designed to be duarable and comfortable, and are suitable for regular intesive use. Our extensive range caters to all needs and budgets and we offer significant discounts for large orders and for regular account customers.
Find Your Perfect Headset
At the Headset Store we stock a wide variety of Headsets for MS designed to suit every need. We understand there is no one-size-fits-all solution to finding the right headset, so if you have any questions give us a call on 01675 432 123.