USB Home Worker Headsets

£52.99 + VAT

RRP £79.99

Save £27.00 (34%) + VAT

| | | |
| --- | --- | --- |
| | | 253 in stock, next day delivery |

Compatible with Softphones, Microsoft Teams & Skype
Standard USB-A Headset with PC Compatibility
Binaural (Stereo) Headset
Easy Plug and Play Connectivity
Inline Call Controls including Volume
Flexible Boom and Wearing Style Choice

£52.99 + VAT

Save £27.00 (34%) + VAT

| | | |
| --- | --- | --- |
| | | 253 in stock, next day delivery |

£52.99 + VAT

RRP £75.00

Save £22.01 (29%) + VAT

| | | |
| --- | --- | --- |
| | | 74 in stock, next day delivery |

Standard USB Connection with 3.5mm Mobile Jack
Compatible with mobile devices and PCs
Microsoft Team Certified
Works on Skype for Business, Softphones, Windows 10
Sennheiser Voice Clarity
Noise-cancelling microphone

£52.99 + VAT

Save £22.01 (29%) + VAT

| | | |
| --- | --- | --- |
| | | 74 in stock, next day delivery |

£54.99 + VAT

RRP £67.00

Save £12.01 (18%) + VAT

| | | |
| --- | --- | --- |
| | | 60 in stock, next day delivery |

Optimized for Microsoft Teams & Softphones
Compatible with PC, Laptops, Smartphones and Tablets
Great Noise cancellation
Light and comfortable ear cushions
Plug & Play: Easy installation

£54.99 + VAT

Save £12.01 (18%) + VAT

| | | |
| --- | --- | --- |
| | | 60 in stock, next day delivery |

£79.00 + VAT

RRP £124.40

Save £45.40 (36%) + VAT

| | | |
| --- | --- | --- |
| | | 30 in stock, next day delivery |

Monaural (Single Ear) Headset for PC and mobile phone calls
USB connection for PCs
Wireless Bluetooth connectivity for mobiles
Smart Sensor technology automatically answers calls when you put on headset
Optimised for Microsoft Lync/Skype for Business and Microsoft Office Communicator

£79.00 + VAT

Save £45.40 (36%) + VAT

| | | |
| --- | --- | --- |
| | | 30 in stock, next day delivery |

£50.99 + VAT

RRP £75.00

Save £24.01 (32%) + VAT

| | | |
| --- | --- | --- |
| | | 36 in stock, next day delivery |

Last Available UK Stock
Standard USB and 3.5mm jack for flexibilty
Compatible with mobile devices and PCs
Microsoft Certified (Skype, Softphone, Windows 10)
Sennheiser Voice Clarity
Noise-cancelling microphone

£50.99 + VAT

Save £24.01 (32%) + VAT

| | | |
| --- | --- | --- |
| | | 36 in stock, next day delivery |

£48.99 + VAT

RRP £59.99

Save £11.00 (18%) + VAT

| | | |
| --- | --- | --- |
| | | 29 in stock, next day delivery |

Jabra Evolve 20 MS Stereo (Double Ear) Corded PC Headset
Standard USB Connectivity
Optimized for Microsoft Lync & Softphones
Noise cancelling microphone and DSP technologies
Over-the-head wearing style with adjustable headband

£48.99 + VAT

Save £11.00 (18%) + VAT

| | | |
| --- | --- | --- |
| | | 29 in stock, next day delivery |

£65.47 + VAT

RRP £89.99

Save £24.52 (27%) + VAT

| | | |
| --- | --- | --- |
| | | 43 in stock, next day delivery |

USB & 3.5mm Connectivity for PC and Mobile Use
Compatibility Guaranteed
Noise-Cancelling Microphone
Outstanding Audio Quality
Free Help and Support

£65.47 + VAT

Save £24.52 (27%) + VAT

| | | |
| --- | --- | --- |
| | | 43 in stock, next day delivery |

£49.99 + VAT

RRP £111.99

Save £62.00 (55%) + VAT

| | | |
| --- | --- | --- |
| | | 17 in stock, next day delivery |

USB Cable for PC & Mac Compatibility
Hi-Fi audio quality with Neodymium speakers
Improved noise cancelling
Ultra-strong Kevlar-reinforced cord
Supersoft ear cushions
Gold contacts for crystal-clear voice transmission

£49.99 + VAT

Save £62.00 (55%) + VAT

| | | |
| --- | --- | --- |
| | | 17 in stock, next day delivery |

£69.99 + VAT

RRP £100.00

Save £30.01 (30%) + VAT

| | | |
| --- | --- | --- |
| | | 9 in stock, next day delivery |

Monaural wired USB headset
Optimised for Skype for Business
Features Sennheiser Voice Clarity and noise-cancelling microphone
Acoustic foam earpads with soft leatherette cover for comfort

£69.99 + VAT

Save £30.01 (30%) + VAT

| | | |
| --- | --- | --- |
| | | 9 in stock, next day delivery |

£38.99 + VAT

RRP £54.99

Save £16.00 (29%) + VAT

| | | |
| --- | --- | --- |
| | | 99 in stock, next day delivery |

Grade A - Like New but May Not be Retail Boxed
Connects to PC via Standard USB connection
Includes 3.5mm Jack for Mobile Phone Connectivity
Corded, Monaural Single Ear Headset
One touch answer/end call function
Wideband audio technology and noise-cancelling microphone

£38.99 + VAT

Save £16.00 (29%) + VAT

| | | |
| --- | --- | --- |
| | | 99 in stock, next day delivery |

£52.99 + VAT

RRP £69.99

Save £17.00 (24%) + VAT

| | | |
| --- | --- | --- |
| | | 1 in stock, next day delivery |

Optimized for Skype for Business
Compatible with PC, laptop, smartphone and tablet
Mono version - so you do not loose touch with your surroundings
Noise cancellation
Light and comfortable ear cushions
Plug & Play: Easy installation

£52.99 + VAT

Save £17.00 (24%) + VAT

| | | |
| --- | --- | --- |
| | | 1 in stock, next day delivery |

£64.99 + VAT

RRP £85.00

Save £20.01 (24%) + VAT

| | | |
| --- | --- | --- |
| | | 15 in stock, next day delivery |

Optimized for Microsoft Lync
Large, leatherette ear cushions and carry pouch included
3.5mm jack and USB connection
Noise cancelling microphone and DSP technologies
Over-the-head wearing style with adjustable headband

£64.99 + VAT

Save £20.01 (24%) + VAT

| | | |
| --- | --- | --- |
| | | 15 in stock, next day delivery |

£54.99 + VAT

RRP £69.99

Save £15.00 (21%) + VAT

| | | |
| --- | --- | --- |
| | | Call 01675 432 123 for Availability |

Upgrade to the Blackwire 3320 Here
Headset with USB cable for PC / Mac Connection
Noise-canceling microphone
Stereo Hi-Fi with passive noise reduction
Call control from cable: answer / hang up, volume, silent key (mute).
Compatible with all Softphones, inc. Microsoft Skype For Business (Teams)

£54.99 + VAT

Save £15.00 (21%) + VAT

| | | |
| --- | --- | --- |
| | | Call 01675 432 123 for Availability |

£44.99 + VAT

RRP £65.99

Save £21.00 (32%) + VAT

| | | |
| --- | --- | --- |
| | | 4 in stock, next day delivery |

Monaural (Single Ear) USB A Headset For PC Connection
Sennheiser Voice Clarity
ActiveGuard Technology
Optimised for UC and Certified for Skype for Business
Noise Cancelling Microphone for Optimal Speech Transition

£44.99 + VAT

Save £21.00 (32%) + VAT

| | | |
| --- | --- | --- |
| | | 4 in stock, next day delivery |

£38.99 + VAT

RRP £49.99

Save £11.00 (22%) + VAT

| | | |
| --- | --- | --- |
| | | Call 01675 432 123 for Availability |

USB Headset Perfect for Laptop & PC Home Workers
Works with All Softphones and Microsoft Teams
Noise cancelling microphone and DSP technologies
USB connection and compatible with Jabra PC suite
Over-the-head wearing style with adjustable headband
Large, foam ear cushions

£38.99 + VAT

Save £11.00 (22%) + VAT

| | | |
| --- | --- | --- |
| | | Call 01675 432 123 for Availability |
Featured Products

£175.00 + VAT

RRP £255.00

Save £80.00 (31%) + VAT

| | | |
| --- | --- | --- |
| | | 18 in stock, next day delivery |

Dual-port Gigabit Ethernet, Power over Ethernet
7" 800 x 480-pixel colour touchscreen with backlight
HD Voice: HD Codec, HD speaker, HD handset
Easy collaboration with Microsoft Skype for Business / Lync

£175.00 + VAT

Save £80.00 (31%) + VAT

| | | |
| --- | --- | --- |
| | | 18 in stock, next day delivery |

£83.00 + VAT

RRP £249.99

Save £166.99 (67%) + VAT

| | | |
| --- | --- | --- |
| | | Call 01675 432 123 for Availability |

Our Best Selling Cordless Headset
Save 67% Against Normal RRP
Wireless Range of Up To 120 Metres
Noise Cancelling Microphone
Talk Time of up to 7 Hours
Ultra Light Weight of 22 Grams
Perfect for any Office or Call Centre Environment

£83.00 + VAT

Save £166.99 (67%) + VAT

| | | |
| --- | --- | --- |
| | | Call 01675 432 123 for Availability |

£34.99 + VAT

RRP £59.99

Save £25.00 (42%) + VAT

| | | |
| --- | --- | --- |
| | | 796 in stock, next day delivery |

Monaural Over the Ear Design
Guaranteed Compatibility with your Handset
Includes All Connection Leads
Noise Cancelling Microphone
Perfect for Offices & Call Centres
Full 12 Month Warranty

£34.99 + VAT

Save £25.00 (42%) + VAT

| | | |
| --- | --- | --- |
| | | 796 in stock, next day delivery |

£195.00 + VAT

RRP £299.00

Save £104.00 (35%) + VAT

| | | |
| --- | --- | --- |
| | | 20 in stock, next day delivery |

Up to 150m range
Optimised for Microsoft Lync
2-ear version for optimum concentration
Touch buttons on base
Long microphone boom with noise cancelling and DSP sound
Compatible with all UC softphone applications

£195.00 + VAT

Save £104.00 (35%) + VAT

| | | |
| --- | --- | --- |
| | | 20 in stock, next day delivery |

£59.99 + VAT

RRP £99.99

Save £40.00 (40%) + VAT

| | | |
| --- | --- | --- |
| | | 439 in stock, next day delivery |

Dual earpiece allowing full concentration during your call
Switchable between Single Ear and Double Ear at the touch of a button
Fully Wideband enabled
Surround Shield Noise-cancelling microphone
Includes Vega Clam Shell Case

£59.99 + VAT

Save £40.00 (40%) + VAT

| | | |
| --- | --- | --- |
| | | 439 in stock, next day delivery |

£54.99 + VAT

RRP £79.99

Save £25.00 (31%) + VAT

| | | |
| --- | --- | --- |
| | | 1,815 in stock, next day delivery |

Noise Cancelling Microphone
Acoustic Shock Protection
Wideband Enabled Speakers
Excellent Dual Earpiece
Fully Adjustable Headband
Ideal for Offices & Call Centres

£54.99 + VAT

Save £25.00 (31%) + VAT

| | | |
| --- | --- | --- |
| | | 1,815 in stock, next day delivery |

£119.99 + VAT

RRP £549.00

Save £429.01 (78%) + VAT

| | | |
| --- | --- | --- |
| | | 11 in stock, next day delivery |

The Worlds Most Popular Conference Telephone
Save 75% on RRP Price through Headset Store
Guaranteed Compatibility with your Phone System
Perfect for Small to Medium Sized Meeting Rooms
Full 360-degree coverage

£119.99 + VAT

Save £429.01 (78%) + VAT

| | | |
| --- | --- | --- |
| | | 11 in stock, next day delivery |

£99.99 + VAT

RRP £209.00

Save £109.01 (52%) + VAT

| | | |
| --- | --- | --- |
| | | 5 in stock, next day delivery |

Our Best Selling Cordless Headset
Wireless Range of Up To 120 Metres
Noise Cancelling Microphone
Talk Time of up to 7 Hours
Ultra Light Weight of 22 Grams
Ideal for Office & Call Centres

£99.99 + VAT

Save £109.01 (52%) + VAT

| | | |
| --- | --- | --- |
| | | 5 in stock, next day delivery |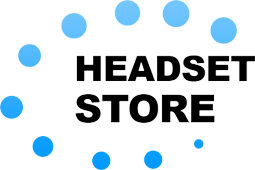 Welcome to The Headset Store - For all your Business Headsets, Cordless Headsets,
Telephones and Telephone System Upgrades
The Headset Store are an experienced provider of Business Headsets, Plantronics Headsets and Call Centre Headsets and have extensive knowledge of all major Business Telephone Systems and Telephone Handset Models in order to offer guaranteed compatibility with our range of Headsets. Our large range of Professional Business Headsets offer amazing value for all businesses. We have over 26,200 existing customers ranging from Small SME to Councils, Schools, NHS and Corporate Businesses.
As a Leading Headset Supplier, The Headset Store can advise on the correct Wireless and Wired Telephone Headsets. We specialise in Call Centre Headsets, Plantronics Headsets and Business Headsets which are all available to purchase online or over the telephone where we offer next day delivery from our warehouse in Warwickshire. We have a diverse range of over 5,000 headsets in stock which cover all major brands and models from manufacturers such as Vega, Plantronics, Jabra and Sennheiser.


Our main aim at Headset Store is to ensure you choose the right headset for your business. We always pride ourselves on offering good honest advice to our customers and always meet the service levels our customers require. In the unlikely event that you are unhappy with the quality of our headsets, we offer a no quibble replacement policy.

Call The Headset Store today on 01675 432 123 and find the perfect Headsets for your business.
Latest Products

£44.99 + VAT

RRP £65.99

Save £21.00 (32%) + VAT

| | | |
| --- | --- | --- |
| | | 4 in stock, next day delivery |

Monaural (Single Ear) USB A Headset For PC Connection
Sennheiser Voice Clarity
ActiveGuard Technology
Optimised for UC and Certified for Skype for Business
Noise Cancelling Microphone for Optimal Speech Transition

£44.99 + VAT

Save £21.00 (32%) + VAT

| | | |
| --- | --- | --- |
| | | 4 in stock, next day delivery |

£52.99 + VAT

RRP £79.99

Save £27.00 (34%) + VAT

| | | |
| --- | --- | --- |
| | | 253 in stock, next day delivery |

Compatible with Softphones, Microsoft Teams & Skype
Standard USB-A Headset with PC Compatibility
Binaural (Stereo) Headset
Easy Plug and Play Connectivity
Inline Call Controls including Volume
Flexible Boom and Wearing Style Choice

£52.99 + VAT

Save £27.00 (34%) + VAT

| | | |
| --- | --- | --- |
| | | 253 in stock, next day delivery |

£50.99 + VAT

RRP £75.00

Save £24.01 (32%) + VAT

| | | |
| --- | --- | --- |
| | | 36 in stock, next day delivery |

Last Available UK Stock
Standard USB and 3.5mm jack for flexibilty
Compatible with mobile devices and PCs
Microsoft Certified (Skype, Softphone, Windows 10)
Sennheiser Voice Clarity
Noise-cancelling microphone

£50.99 + VAT

Save £24.01 (32%) + VAT

| | | |
| --- | --- | --- |
| | | 36 in stock, next day delivery |

£49.99 + VAT

RRP £111.99

Save £62.00 (55%) + VAT

| | | |
| --- | --- | --- |
| | | 17 in stock, next day delivery |

USB Cable for PC & Mac Compatibility
Hi-Fi audio quality with Neodymium speakers
Improved noise cancelling
Ultra-strong Kevlar-reinforced cord
Supersoft ear cushions
Gold contacts for crystal-clear voice transmission

£49.99 + VAT

Save £62.00 (55%) + VAT

| | | |
| --- | --- | --- |
| | | 17 in stock, next day delivery |

£47.99 + VAT

RRP £59.99

Save £12.00 (20%) + VAT

| | | |
| --- | --- | --- |
| | | Call 01675 432 123 for Availability |

Standard USB Cable for PC Connectivity
Certified MS Headsets for Team & Softphone Devices
Special Edition (SE) with Leatherette Ear Cushions
Manage calls easily with call control unit to make, take and mute calls
Plug-and-play connectivity for quick and easy setup
Certified Skype for Business for simple UC integration and plug-and-play

£47.99 + VAT

Save £12.00 (20%) + VAT

| | | |
| --- | --- | --- |
| | | Call 01675 432 123 for Availability |

£36.99 + VAT

RRP £49.99

Save £13.00 (26%) + VAT

| | | |
| --- | --- | --- |
| | | Call 01675 432 123 for Availability |

Standard USB Cable for PC Connectivity
Certified For Microsoft Teams & Softphones
Simple UC integration and plug-and-play
Manage calls easily with call control unit to make, take and mute calls
Plug-and-play connectivity for quick and easy setup
Leather-feel ear cushions and around-the-ear design for all-day use
Single Ear (Mono) Headset

£36.99 + VAT

Save £13.00 (26%) + VAT

| | | |
| --- | --- | --- |
| | | Call 01675 432 123 for Availability |

£59.99 + VAT

RRP £89.99

Save £30.00 (33%) + VAT

| | | |
| --- | --- | --- |
| | | Call 01675 432 123 for Availability |

Compatible with PC, Mobile, Tablet
Standard USB and 3.5mm jack connection
Noise Cancelling Microphone
Outstanding Audio Quality
Lightweight Design
Intuitive Inline Controls for Volume Adjust/Call Answer/End and Mute

£59.99 + VAT

Save £30.00 (33%) + VAT

| | | |
| --- | --- | --- |
| | | Call 01675 432 123 for Availability |

£44.99 + VAT

RRP £65.00

Save £20.01 (31%) + VAT

| | | |
| --- | --- | --- |
| | | 7 in stock, next day delivery |

USB A Headset For PC Connection With 3.5mm Jack
Optimised for UC and Certified for Skype for Business
Lightweight Headset Only 64g
Noise Cancelling Microphone for Optimal Speech Transmission
Inline Control - Answer/End/Redial Call, Volume Up Or Down, Mute Microphone

£44.99 + VAT

Save £20.01 (31%) + VAT

| | | |
| --- | --- | --- |
| | | 7 in stock, next day delivery |
Top Sellers

£44.99 + VAT

RRP £49.99

Save £5.00 (10%) + VAT

| | | |
| --- | --- | --- |
| | | Call 01675 432 123 for Availability |

Standard USB Perfect for PC and Laptop Home Workers
Optimized for Microsoft Teams, Skype for Business & Lync
Noise cancelling microphone and DSP technologies
USB connection and compatible with Jabra PC suite
Over-the-head wearing style with adjustable headband
Large, foam ear cushions

£44.99 + VAT

Save £5.00 (10%) + VAT

| | | |
| --- | --- | --- |
| | | Call 01675 432 123 for Availability |

£34.99 + VAT

RRP £59.99

Save £25.00 (42%) + VAT

| | | |
| --- | --- | --- |
| | | 99 in stock, next day delivery |

Monaural Over the Ear Design
Guaranteed Compatibility with your Handset
Includes All Connection Leads
Noise Cancelling Microphone
Perfect for Offices & Call Centres
Full 12 Month Warranty

£34.99 + VAT

Save £25.00 (42%) + VAT

| | | |
| --- | --- | --- |
| | | 99 in stock, next day delivery |

£47.99 + VAT

RRP £59.99

Save £12.00 (20%) + VAT

| | | |
| --- | --- | --- |
| | | Call 01675 432 123 for Availability |

Standard USB Cable for PC Connectivity
Certified MS Headsets for Team & Softphone Devices
Special Edition (SE) with Leatherette Ear Cushions
Manage calls easily with call control unit to make, take and mute calls
Plug-and-play connectivity for quick and easy setup
Certified Skype for Business for simple UC integration and plug-and-play

£47.99 + VAT

Save £12.00 (20%) + VAT

| | | |
| --- | --- | --- |
| | | Call 01675 432 123 for Availability |

£36.99 + VAT

RRP £49.99

Save £13.00 (26%) + VAT

| | | |
| --- | --- | --- |
| | | Call 01675 432 123 for Availability |

Standard USB Cable for PC Connectivity
Certified For Microsoft Teams & Softphones
Simple UC integration and plug-and-play
Manage calls easily with call control unit to make, take and mute calls
Plug-and-play connectivity for quick and easy setup
Leather-feel ear cushions and around-the-ear design for all-day use
Single Ear (Mono) Headset

£36.99 + VAT

Save £13.00 (26%) + VAT

| | | |
| --- | --- | --- |
| | | Call 01675 432 123 for Availability |

£48.99 + VAT

RRP £59.99

Save £11.00 (18%) + VAT

| | | |
| --- | --- | --- |
| | | 29 in stock, next day delivery |

Jabra Evolve 20 MS Stereo (Double Ear) Corded PC Headset
Standard USB Connectivity
Optimized for Microsoft Lync & Softphones
Noise cancelling microphone and DSP technologies
Over-the-head wearing style with adjustable headband

£48.99 + VAT

Save £11.00 (18%) + VAT

| | | |
| --- | --- | --- |
| | | 29 in stock, next day delivery |

£38.99 + VAT

RRP £54.99

Save £16.00 (29%) + VAT

| | | |
| --- | --- | --- |
| | | 99 in stock, next day delivery |

Grade A - Like New but May Not be Retail Boxed
Connects to PC via Standard USB connection
Includes 3.5mm Jack for Mobile Phone Connectivity
Corded, Monaural Single Ear Headset
One touch answer/end call function
Wideband audio technology and noise-cancelling microphone

£38.99 + VAT

Save £16.00 (29%) + VAT

| | | |
| --- | --- | --- |
| | | 99 in stock, next day delivery |

£54.99 + VAT

RRP £67.00

Save £12.01 (18%) + VAT

| | | |
| --- | --- | --- |
| | | 60 in stock, next day delivery |

Optimized for Microsoft Teams & Softphones
Compatible with PC, Laptops, Smartphones and Tablets
Great Noise cancellation
Light and comfortable ear cushions
Plug & Play: Easy installation

£54.99 + VAT

Save £12.01 (18%) + VAT

| | | |
| --- | --- | --- |
| | | 60 in stock, next day delivery |

£34.99 + VAT

RRP £49.99

Save £15.00 (30%) + VAT

| | | |
| --- | --- | --- |
| | | 765 in stock, next day delivery |

Noise Cancelling Microphone
Monaural (1 Ear) Design
Includes All Connection Leads
Accoustic Shock Protection
Wideband Enabled Speaker
Ideal for Office & Call Centres

£34.99 + VAT

Save £15.00 (30%) + VAT

| | | |
| --- | --- | --- |
| | | 765 in stock, next day delivery |