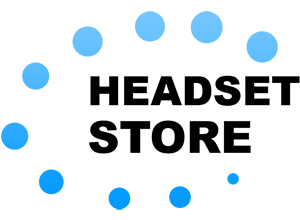 Softphone Headsets and VoIP Softphone Headsets from The Headset Store - Next Working Day Delivery
NEED HELP? CALL 01675 432 123
VoIP, also known as Voice over Internet Protocol is becoming very popular as phone call rates are rising very abruptly.
Although making use of VoIP is fairly simple, you can make use of dedicated VoIP and Softphone Headsets to make the endeavor rather simpler.
VoIP headsets
Although VoIP can make use of many telephone peripheral devices available in the market today, you must use dedicated VoIP headsets to employ the state of the art audio technology. Whether you are using VOIP through your computer or your telephone set, you can use VoIP codecs to convert analog signals from your headset to digital, if it isnít in the same format already. Using the digital headsets breaks the digital signal into packets and send them across the VOIP connection in the same manner as your telephone headset would. If you are concerned about the compatibility of the headsets then contact The Headset Zone, for the headsets they have are compatible with most of the devices available on the market today.
Choosing the headset
Although there are countless options available on the market, you need to conduct a thorough research when looking for a VoIP headset. In order to make sure that you choose the best headset, take time to go through the product catalog at the Headset Zone. You have to take into account the amount of comfort it provides relative to the amount of time youíll be using it. As everyone has different needs, a thorough research will help you find a headset that fits your specific needs. Donít forget to take into consideration any special preferences like whether you want earbuds or earpieces along with the length and style of the mic. So if you have a plethora of such preferences, then The Headset Store is the perfect place for your VoIP needs.
Our Call Centre Headsets are also offered with quantity discounts for larger offices so please feel free to call us on 01675 432 123 to discuss your exact requirements and get expert advice.